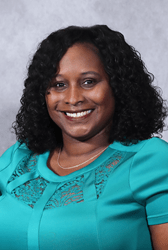 Greetings, Spartan community!

We are more than halfway through this fall season, and we are excited to support our students to a strong finish.

IMPORTANT DATES:
NOTE: Students must check within SIS to identify their enrollment appointment date!
Spring Enrollment Appointments begin: Oct. 30, 2023'

Open Enrollment begins: Nov. 10, 2023

Summer Enrollment opens: Nov. 13 & 14, 2023

Partnerships are an important part of the work we do in University Advising, and I want to take a moment to share a few of the amazing connections that we are making to ensure our students thrive.
University Advising has enjoyed working with the Envision Green partnership between Lansing Community College and MSU. Our advisors were able to participate in LCC's Mini Transfer Fair during
National Transfer Week and have begun to see a positive increase in student conversations about attending MSU. We will continue exploring options for success with Envision Green director, Laura Wise.

Recently opened a discussion with college partners on helping students take advantage of LCC if they are asked to step away from their studies at MSU, ensuring that they can make progress and continue to successfully track towards graduation

The UA team is also excited to announce our Fall Major Exploration Workshop in connection with Career Services on Nov. 2, 4-6:30 p.m. in the Student Services Building.

Our office is proud to welcome Kaitlin Peterson as the new Education Developer. Kaitlin reports to the Center for Teaching and Learning Innovation with work focused on University Advising. Her role will be instrumental in implementing a refreshed onboarding and training series for MSU advisors campus wide.
Although there is still a tremendous amount of work to do, we strive to create an advising community that aligns with the needs of our students and supports them in declaring majors with confidence!