Mission, Vision & Values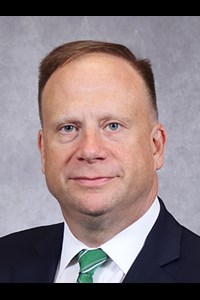 Through our Undergraduate Learning Goals, we are committed to assisting you in developing the knowledge, attitudes, and skills that will be valuable in any field, in any environment, at any time.
We take a student-centric, systemic, and holistic view of the MSU student experience to continually improve our undergraduate programs, and a proactive approach to student advising and support to enable all students to succeed. The office is focused on closing the opportunity gaps between first-generation, low socioeconomic status, and underrepresented student groups and students from more privileged backgrounds.
We hope you find this website useful, as it is here to help you find all of the various resources you need to be successful in your time at MSU.
Sincerely,
Mark Largent, Ph.D.
Vice Provost for Undergraduate Education and
Dean of Undergraduate Studies
Values
Our values are a product of our history. MSU has always stood for excellence in innovation and education, responsibility to the community, and investment in the needs of others. As Spartans, we are proud of that commitment and have, in some cases, broadened it. The following are key Spartan values: