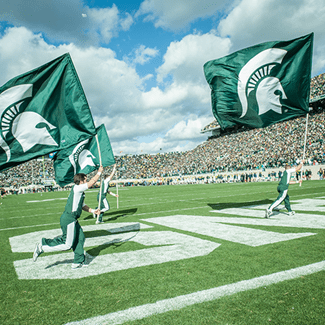 Where Do I Start?
New Student Orientation will introduce you to academics at MSU, help you make important contacts on campus, assist you in setting goals, and gathering the information you need to be a successful student.
We encourage our students to become more proactive in seeking our advice on matters relating to their college career. Not only do we assist with academic issues, we prevent academic mishaps and ensure a smooth transition to and throughout college life.
New Spartans will meet other new students in their college, the Dean, Faculty, Academic Advisers and upper-class students. This session is an essential way for you to learn about what it takes to be successful at MSU.
Information about student loan disbursal, cost of attendance and more.
Visit the list of Colleges on campus to begin your search for departments and faculty in your area of interest.
Check the online Academic Program Catalog for courses needed for a particular major and policies that guide your progression through your tenure as an MSU undergraduate.
After NSO, look up your classes in the online schedule of classes, find the instructor, learn the locations, , see when classes begin and end, required textbooks, and additional important information.
Manage your student account online, including paying bills and loans and checking your financial aid status.
My Spartan Career can help you find a job either on or off campus.
Whether you are interested in selecting the right major, exploring career options, looking for a part-time job or internship, or preparing for an interview, our team is here to help you.