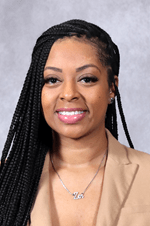 As a three time Spartan and first-generation college student, it's not lost on me that I was able to achieve something that many have not. Despite knowing that almost half of all U.S. college students are first-gen, there are still many opportunities to bridge the gaps in our support of them at institutions nationwide. The future is first-gen! We have to stay committed as an institution to being a space where first-gen students, faculty, and staff can feel empowered and can thrive. Highlighting first-gen achievements is one such way to do so.
First-Generation College Celebration (FGCC) is celebrated annually on Nov. 8 to commemorate the signing of the Higher Education Act ("HEA") of 1965 by then-President Lyndon B. Johnson. It's an annual opportunity to raise awareness of the first-generation college student identity by advancing an asset-based narrative of these students' experiences. The inaugural celebration was launched in 2017 by the Council for Opportunity in Education (COE) and the Center for First-generation Student Success. Undergrad Ed launched their inaugural celebration in 2019, and we remain committed to this momentous occasion.
We look forward to a week-long celebration with various events from many of our amazing campus partners. We encourage you to celebrate the successes of first-generation college students by joining us during this exciting week of activities. For full details on the week of events, visit firstgen.msu.edu/events.
We look forward to advancing our support of MSU's first-generation college students campus-wide!